Nouvelles » Novo Nordisk to acquire our portfolio company Inversago Pharma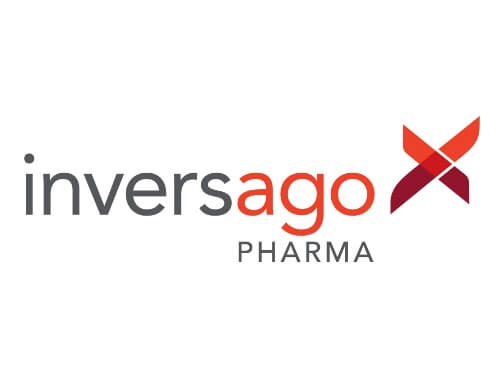 Marie-Eve Poirier


14 August 2023
0 commentaires
Novo Nordisk to acquire our portfolio company Inversago Pharma
Novo Nordisk to acquire Inversago Pharma to develop new therapies for people living with obesity, diabetes and other serious metabolic diseases
Bagsværd, Denmark and Montreal, Canada, 10 August 2023 – Novo Nordisk A/S and Inversago Pharma today announced that Novo Nordisk has agreed to acquire Inversago for up to 1.075 billion US dollars in cash if certain development and commercial milestones are achieved. Inversago Pharma is a private, Montreal-based developer of CB1 receptor-based therapies for the potential treatment of obesity, diabetes and complications associated with metabolic disorders.
The acquisition of Inversago includes the company's lead development asset INV-202, an oral CB1 inverse agonist. INV-202 is designed to preferentially block the receptor protein CB1 – which plays an important role in metabolism and appetite regulation – in peripheral tissues such as adipose tissues, the gastro-intestinal tract, the kidneys, liver, pancreas, muscles and lungs.
INV-202 demonstrated weight loss potential in a phase 1b trial and is currently in a phase 2 trial for diabetic kidney disease (DKD). Additional pipeline assets are also being developed for metabolic and fibrotic disorders. Novo Nordisk intends to investigate the potential of INV-202 for obesity and obesity-related complications.
CB1 plays an important role in appetite regulation and other cardiometabolic pathways. The mechanistic and preclinical therapeutic effects of peripheral CB1 receptor blocking are well-studied across a range of cardiometabolic and fibrotic diseases, supporting the potential treatment of many people with current unmet needs.
Inversago employs 22 people in Canada, who will continue to focus on the successful completion of the ongoing and planned trials, while working closely with Novo Nordisk to drive Inversago's technology forward in future clinical trials. The closing of the acquisition is subject to receipt of applicable regulatory approvals and other customary conditions and is expected to happen before the end of 2023.
Founded in 2015, Inversago has assembled a sophisticated, transatlantic biopharmaceutical investor syndicate including Forbion, New Enterprise Associates (NEA), Fonds de solidarité FTQ, Genesys Capital, Amorchem, JDRF T1D Fund, Amgen Ventures, AdMare BioInnovations, AQC Capital and Anges Québec. 
Read the complete presse release here.
Source:
Philippe Périou
[email protected]
---